Welcome to Dublin Dog Grooming!
At Dublin Dog Grooming we take pride in providing a safe, comfortable, and stress-free grooming experience for your furry companions. Our team of dedicated and experienced groomers is passionate about pets and treats each one with the utmost care and love.
From a relaxing bath and a luxurious coat trim to breed-specific styling and nail trimming, we offer a wide range of grooming services tailored to meet the unique needs of your pets. We use only top-quality, pet-friendly products to ensure that your furry friends not only look their best but also feel healthy and happy.
As pet lovers ourselves, we prioritize safety and hygiene above all else. Our salon is equipped with state-of-the-art grooming equipment, and we use only the finest, pet-safe products to ensure the health and happiness of your furry companion.
Your pet's comfort and happiness are our top priorities, and we promise to treat them with the same love and care as we would our own. Our goal is to send your fur baby home with a wagging tail, a big smile, and looking absolutely fabulous!
When you choose Dublin Dog Grooming, you can rest assured that your beloved pets are in caring hands. We can't wait to welcome your furry friends into our salon and provide them with the love, attention, and grooming excellence they deserve. Let us be their home away from home, where grooming becomes a delightful and bonding experience for you and your pets. 🐶🐱💕





Groom Training
Learn to groom your own pet


We are The Best For Your Pet Care
At Dublin Dog Grooming we understand that your furry friends are not just pets; they are cherished members of your family. We take immense pride in providing top-quality grooming services that cater to the unique needs of both dogs and cats, ensuring they look and feel their absolute best.
Experienced Grooming Professionals: Our team consists of passionate and skilled groomers who have a deep love for animals. With years of experience, we handle each pet with utmost care, patience, and compassion, making the grooming experience enjoyable and stress-free.
We Provide Best Services For Your Pets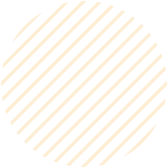 Professional dog grooming involves expertly caring for dogs' coats, nails, and overall appearance, leaving them looking and feeling their best.

Cat grooming involves skillfully tending to feline fur, nails, and grooming needs, ensuring they remain healthy, clean, and comfortable which we do on mondays, lovingly renamed Meow Mondays

Enroll in our comprehensive Canine First Aid Course to gain the knowledge and skills needed to provide immediate and life-saving care for dogs in emergencies.

Groom training equips individuals with the necessary skills and knowledge to excel in the art of pet grooming, at many different levels for a rewarding career in the animal care industry."
What Our Client's Have to Say!
The course was very good, I enjoyed it. A great day all round. Thank you Carol 🙂
Steven
Carol was great from start to finish, very knowledgable and professional.
Rebecca
[vc_empty_space][vc_row_inner][vc_column_inner][vc_cta h2="Add a review" color="purple" add_button="top" btn_title="Review" btn_color="purple" btn_css_animation="none" css_animation="rollIn" btn_link="url:http%3A%2F%2Fdublindoggrooming.ie%2F%3Fpage_id%3D975||target:%20_blank|"]Include a photo of your lovely pet, thank you for having you pets haircut at Dublin Dog Grooming. Cx[/vc_cta][/vc_column_inner][/vc_row_inner]